04.05.2018 - Conclusion for the start of investigations (Imatinib Mesylate 400mg)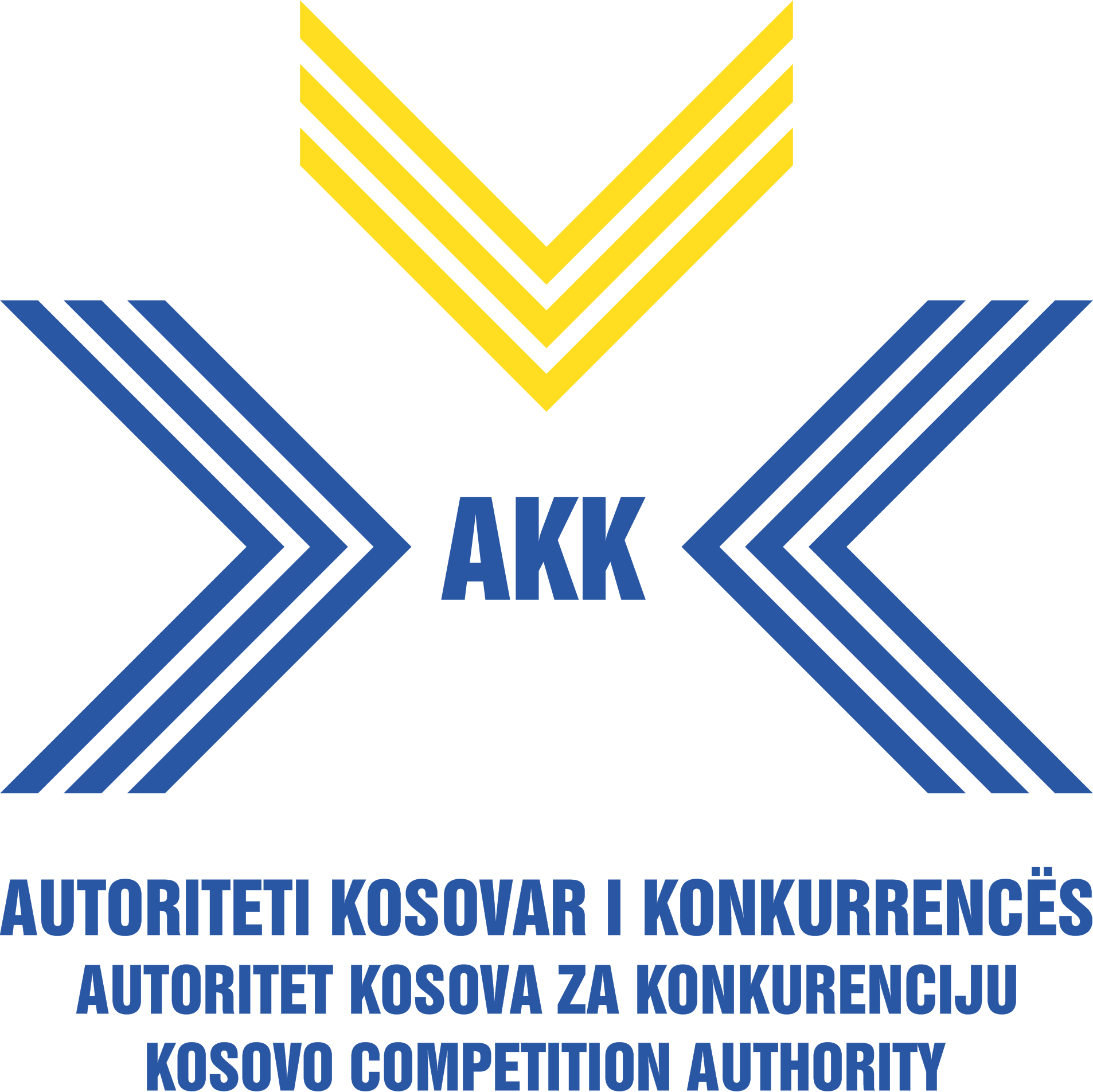 Press releases
Kosovo Competition Authority ex officio based on the information it possesses and suspicions of prohibited agreements, timing of bids in public tenders (BIDRIGGING) as well as coordinated practices of companies in tenders of the Ministry of Health "Supply with Cytostatics from the Essential List of Drugs for Imatinib Mesylate 400mg:
Initiates INVESTIGATIVE procedure against enterprises:
a. NTSH "REDONI H M" - Nr. Reg. Business: XXXXX, Address: Rr. Behar Begolli PN, Prishtina.
b. "EXCLUSIVE CORPORATION" SHPK - Nr. Reg. Business: XXXXXX, Address: Hilmi Rakovica, Nr. 43, Prishtina.
c. "EXCLUSIVE" SHPK - Nr. Reg. business: XXXXXX, Address: Abdullah Tahiri PN, Prishtina.
The Ministry of Health over the years according to the needs and requirements has announced an open tender for the supply of drugs from the Essential List, in which the tender has been defined in different lots of the drug IMAKREBIN - Imatinib Mesylate 400mg. This drug is distributed free of charge by the central pharmacy of the HUCSK and is used by patients suffering from severe cancer and leukemia.
The requests over the years (from 2015 to 2017) of the MoH according to our evidence, provided by the MoH, HUCSK, Kosovo Customs, seem to be different. Also the imported prices for this herb are different, from different manufacturers and countries. According to the evidence, the supply of this type of drug started with the public framework contract of the Ministry of Health in 2012 and continued until October 2017.
If we compare the import / retail prices and the prices contracted in public tenders, it is noticed that there is a suspicion that the companies have offered an unrealistic selling price, compared to the imported customs prices. AKM suspects that the companies have reached a prohibited agreement between economic operators or have coordinated to coordinate their activities who secretly agree to increase prices for buyers in this case "contracting authorities '' who needed to procure products through public procurement procedures for the Essential Drug List.
According to our evidence in the tender bids there are signals that these companies have applied the method or principle of rotation in scheduling tenders in being the winner.