Mr. Prestreshi and Retailers representatives discuss Sunday as a holiday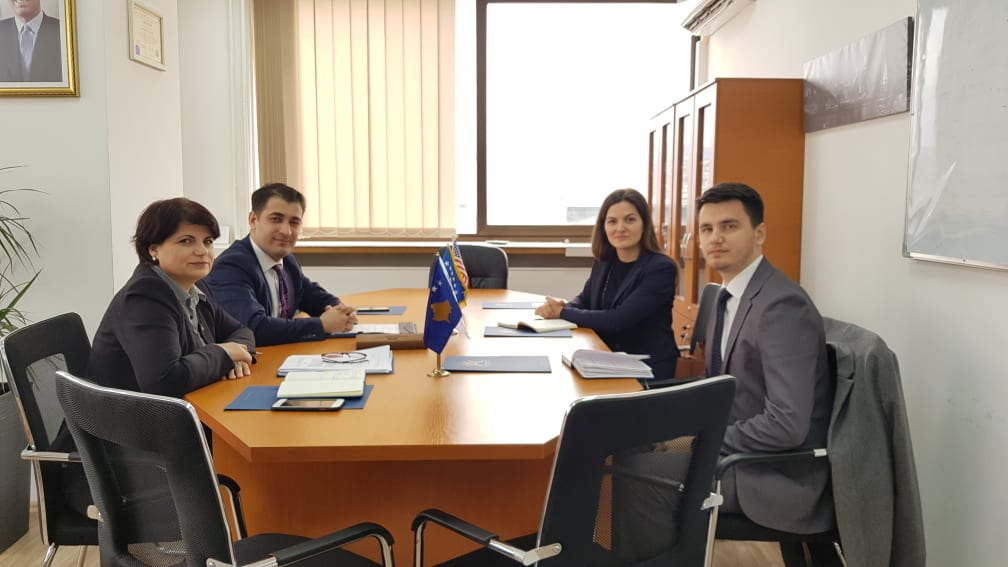 The President of the Kosovo Competition Authority, Valon Prestreshi, received on Monday in a meeting the representatives of the Retail Network, Yllka Metaj and Albion Ujkashi, to discuss the decision of some municipalities to make Sunday a holiday for businesses .
Representatives of this Network expressed their concern about the negative consequences that such a decision has for the local and central economy as well as the negative effects on employment.
They asked the Kosovo Competition Authority, based on its mandate, to take appropriate measures regarding this situation.
On the other hand, President Prestreshi assured the representatives of this organization that the Competition Authority is carefully monitoring this issue, as well as informed them about the legal basis which regulates free competition in the market.
According to Prestreshi, the constitution of Kosovo has defined the economy of our country as a market economy with free competition, while the provisions of the Labor Law do not stipulate that Sunday must be a holiday.
President Prestreshi thanked the representatives of the organization for their interest in this issue and invited them to express their concerns about any possible competition violations in Kosovo.
Kosovo Competition Authority
02/24/2020